About Me
I currently work as the Faith Formation Minister at the Cathedral of the Holy Family in Saskatoon, Saskatchewan, Canada.
The Family
In 2007, Jane and I were married in Prince George, BC. We met while studying together at NTC, and I think she's awfully nice.
In 2010, our son Spencer was born. He's intense. In 2012, our daughter Cassia was born. She's goofy. In 2014, our daughter Felicity was born. She's happy. Overall, they're really good kids.
The Beer
I started actively homebrewing beer in late 2015, inspired by Sarah Vabulas's the fantastic book, The Catholic Drinkie's Guide to Homebrewed Evangelism. It's been a great hobby, combining creativity, learning, entertainment, experimentation, and quiet time, all resulting in something I can (usually) enjoy. I'm loving it.
The Podcast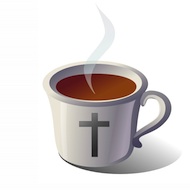 Along with Jane and Darryl, I hosted the podcast Hot Cup of Ministry (2011–2013). It was pretty awesome while it lived, but I think it's dead now.
The Early Years (1977–1997)
I was born in 1977 near Edmonton, Alberta. I grew up in Regina, Saskatchewan. I studied at Deshaye Elementary School and Dr. Martin LeBoldus High School. After high school I studied Electronic Systems Engineering at the University of Regina.
Formation for Ministry (1997–2007)
I spent about decade in formation for pastoral ministry. Starting as a seminarian with the Companions of the Cross (1997–2002), then as a seminarian for the Archdiocese of Regina (2002–2005), and then as "just me" (2005–2007). During these years I was at the Dominican College, Carleton University, Saint Paul University, NET Ministries of Canada, St. Joseph Seminary, Newman Theological College and St. Gerard's Parish (Yorkton).
In the end, I finally received a Master of Divinity degree from NTC
Out of Studies (2007–present)
I worked as a Pastoral Assistant at St. John the Evangelist Parish in Edmonton, Alberta (2007–2008). After that, we moved to Ottawa where I was the Chaplaincy Leader at St. Francis Xavier Catholic High School in Hammond (2009–2011). In 2011 we moved back to Saskatchewan, and I began work as the Faith Formation Minister at the Cathedral of the Holy Family in Saskatoon, sharing the Youth Ministry portfolio with Jane for the first year.
Copyright Information
The content of andyland.ca (i.e., my words) is licensed under a Creative Commons License. In a nutshell, it may be reproduced for noncommercial use, but only as long as it is not modified and I receive credit.
The technical and artistic form of andyland.ca (i.e., the HTML source code, CSS styles, and overall design) are released under the GPLv2.