Home

Welcome! I, Andy Korvemaker, am a Faith Formation Coordinator at the Cathedral of the Holy Family in Saskatoon, SK.
For semi-regular updates (i.e., at least occasional) from my wife (Jane) and I, check out ay jay kay squared.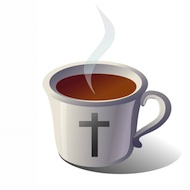 Along with Jane and Darryl, I am one of the hosts of the podcast Hot Cup of Ministry, begun in February 2011.
If you use Google+, let me know (since it seems kind of dead-in-the-water to me). If you can't find me somewhere, just email me and I'll get us connected.